Background
Malabari Business Sourcing is a leading Service provider of all types of business solutions across both online and offline platforms with a International wide network mainly connecting the regions of middle east, India, and China.
Malabari Business Sourcing  has office Locations at United States, United Arab Emirates, Ghana, China with Partner locations at Ukraine, Singapore,  Spain & UK.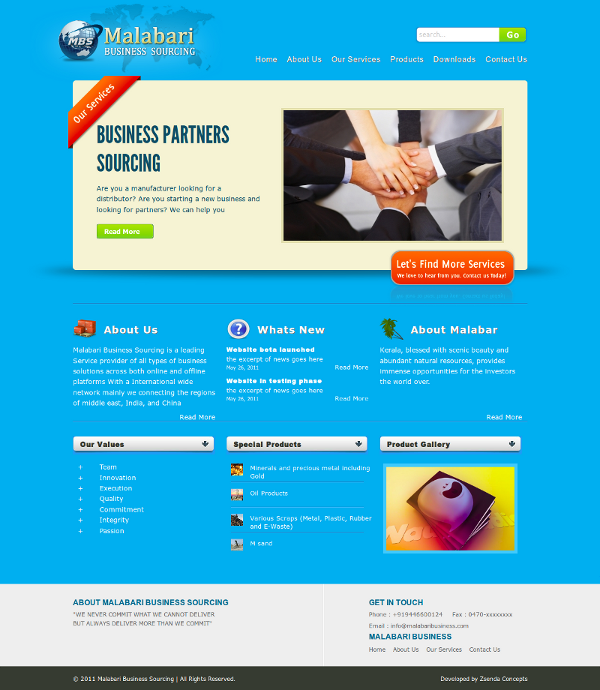 Objectives
Zsenda Team  was appointed to develop an integrated digital platform to get in to the marketplace with global reach out . The visitors in the site could get a best business solution provider in a easy way so that they will start the new relation.
Challenge
Architect a website for Malabari Business Sourcing Company making a online business network  can be daunting. The visitors expect to see as much details as possible when they deal, especially from an online business. At the same time users need to be able to start the new relation easily.
The Zsenda Solution
A unique way for an online aid to get offline business partners to list with them among good business relationship makers in online edge they could not normally achieve through a standard online classified website. Zsenda developed a unique live website which allows customers to find and view the appropriate services and products.
Live URL : http://www.malabaribusiness.com/