Company
We provides a complete range of services by leveraging the web based solutions and strategic alliances with leading technology providers.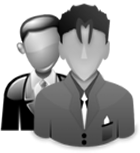 Zsenda is a persian name meaning 'holy' or 'pure'. By embracing the word meaning, zsenda collaborates with clients to help them become high-performance businesses in its most pure form. Zsenda Technologies Pvt Ltd – Zsenda Technologies operates as a company […]
Read more
Our Philosophy
1. Zsenda Strategy
Research
Analytics
Marketing Plan
Competitive Analysis
2. Zsenda Design
User Experience Design
Prototyping
Graphic Design
Application Architecture
3. Zsenda Development
Application Development
Quality Assurance
Perfomance Optimization
4. Zsenda Service
Marketing & Analytics
Maintenance & Support
Future Development
Deployment Scaling

Zsenda believe that our people are mature responsible adults striving for the company delight which is a non-negotiable point here
Read more
Advance your career at one of the fastest-growing web based, business process outsourcing, and consulting companies in the world.
Read more