We are very proud to announce that we could tie up as "Web Partner" with Calicut University School of Management Studies, Kuttippuram in their South Indian Managment Meet, "GESTION". Conduted on 15th October 2011, and Inagurated by Kerala Industries & IT Minister Shri P. K Kunjalikkutty, the event energized young and innovative Management students.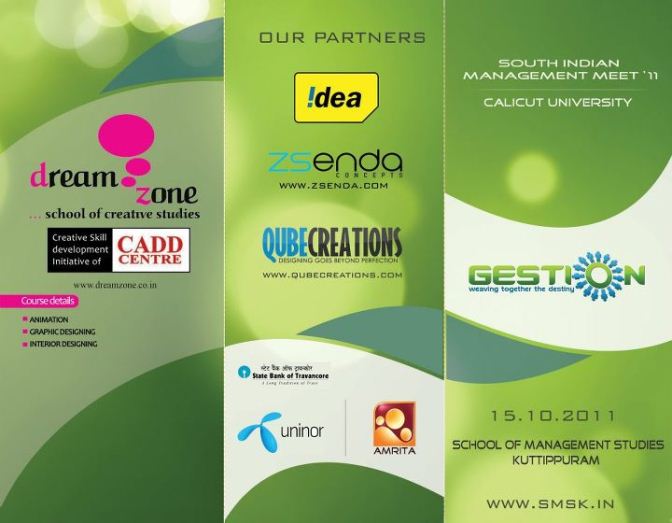 Events like HR Games, Brand Wars etc was really innovative with their implementations as managers. Various "System games" Re stabilized their brains when they got in depth serious discussions and management theories.
Zsenda could power up "Gestion" & "SMSK" on their Web presence. Helping them to use social networking media as a marketing tool made easy way to their optimal management projection.